Cycling About's "Biking the Baja Divide" Film Premier!
April 19, 2022
@
6:30 pm
–
9:00 pm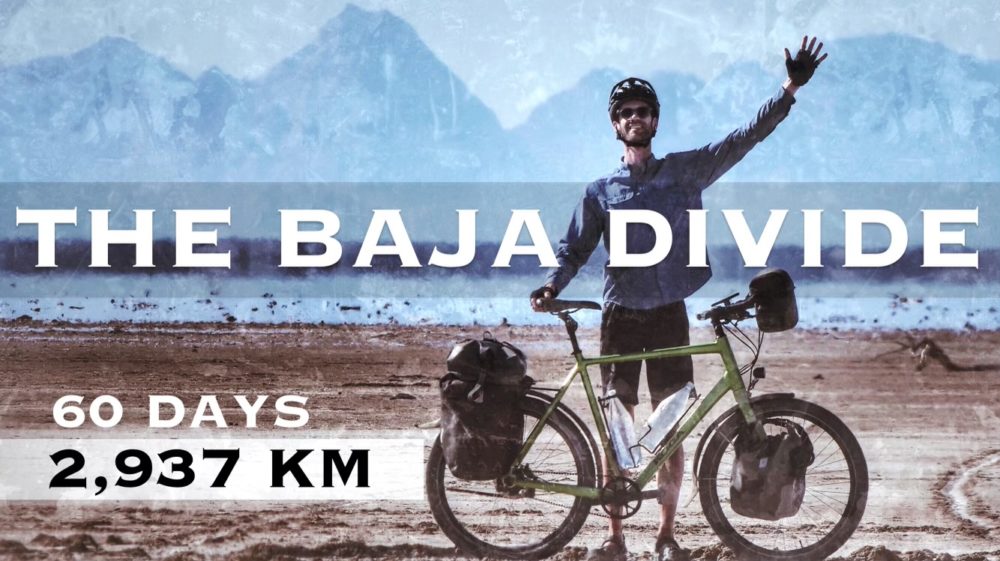 Apologies for the short notice, but this one should be great, especially for all you folks dreaming of riding the Baja Divide!

Alee and Laura of CyclingAbout.com have just arrived in Tucson. They've been been busy working on this film while completing their tour. This will be the world premier of the film which is about 55 minutes followed by Q&A with Alee and Laura.

Tickets are $10 each with proceeds donated to El Grupo Bikepacking. This is our first event inside at the new location. We're limiting it to 50 guests so don't delay in signing up if you'd like to attend. And we are requiring masks given the tight quarters.

Here is Alee's intro to the film:
"I've always wanted to make something in a longer format, and the Baja Divide with all of its diversity provided that opportunity. This video is almost one hour long, so grab yourself some popcorn and take it all in.
This film had multiple objectives. I wanted to:
Show you the stunning landscapes of the region
Take you through the route section-by-section
Share some interesting experiences off the bike
Share lots of information about how to ride this route yourself
Intertwine some technical information about bikes
Allow you to meet Laura, my girlfriend!
It's been such a monumental task filming everything, conducting interviews, writing voiceovers, and working through hundreds and hundreds of gigabytes of amazing footage. I'm super happy with the result!"