Look: I don't expect you to believe that the Freemasons control gravity, that Facebook is a CIA program, or even that General Motors killed all the streetcars in America. But there is a real conspiracy I learned about years ago when I got involved in e-commerce, product development, and the shadowy world of the nonprofit sector.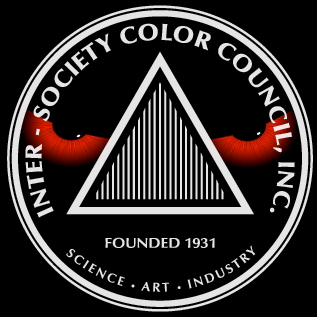 There is a powerful cabal known as the Inter-Society Color Council. Once a year the ISCC holds a ceremony known as the "annual meeting" where they do who knows what bizarre sacrifices, divination and intrigue. But the outcome is always the same: The ISCC decides what colors will be popular for the coming year.
Like shamans performing rituals to appease a capricious god for favorable weather and a good crop, the ISCC attempts to control the fickle color tastes of consumers.
And they succeed.
The ISCC controls what colors you like.
Not me!, you protest. My tastes are my own!
I thought so too.
Once the ISCC issues it's annual decree, all of the industries that rely on the predictability of color fads — the fashion industry in particular — go to work with their insidious mind control campaigns to make sure that by the time they produce whatever the hell it is that they produce, consumers will be craving the predetermined colors. It's like Inception on a massive scale.
That's right. When someone in front of a television camera starts talking about the hot new colors on the way, they may seem enthusiastic, but that's only because acting bubbly goes over better than a vacant stare as they slowly chant in monotone, The ISCC has spoken. Resistance is futile. But it's pretty much the same thing.
And you think that my knowing this information would inoculate me from the effects of ISCC's influence, wouldn't you?
Look at this:
Wake up people!
The IZIP E3 Path Electric Bike
From time to time, Pete Prebus of Electric Bike Report lets us try a bike after he's done with it.
When I received the IZIP E3 Path electric bike from Pete, I thought, Gee! Nice colors. I really like bright green.
I didn't think to ask, When did I start liking bright green, and why?
I happened to have my Ortlieb Vario Commuter Backpack Pannier with me. I thought, Hey it matches the bike!

I didn't stop to wonder, Why I didn't choose the red or black option?
Then I brought the bike home and I noticed in the garage, my wife's suitcase: bright green. And also an insulated shopping bag: bright green.
And the dark teal blue color on the bike's frame nearly matches the trim color we chose for our house less than two years ago.
Damn you, ISCC!
From now on, I'm only choosing colors I don't like. For everything.
So the colors of the IZIP E3 Path were chosen (indirectly) by the powers that be.
What else?
The bike scored points right away from my co-workers for not looking like an electric bike. The hub motor is relatively small, and the battery is wide and flat and mounted on the rear rack. IZIP definitely wasn't after a "bike of the future" look. It looks more like a European commuter bike. And the ride was upright and relaxed as well. But the low whining noise of the motor makes gives it away as an e-bike.
Speaking of whining, I never understand why electric bikes don't automatically come with integrated bike headlights and tail lights. And I can be counted on to whine when they don't. The IZIP E3 Path doesn't.
The power level was very subtle — by which I mean weak. It's perhaps the most subtle e-bike I've tried. This is not necessarily a bad thing if you are just riding around and want a little boost for hills. This is not a bike you'd use for serious hauling, pulling a bike trailer etc.
The biggest haul I tried was a 15-pound bag of cat food. (Did you know that sitcom star Dick Van Patten had a brand of pet food?)
One annoyance was the rack. It looks like a mighty fine rack, but it has no lower mounting point for panniers. I had to hook the pannier s-hook to the bracket where the chain guard mounts to the frame.
If you have panniers that don't require this mounting point (such as panniers with Ortlieb's QL-1, QL-2, or QL-3 system) you'll be in good shape. Otherwise you'll need something like Banjo Brothers Dropout Hooks to create an attachment point.
Or just not use panniers. But would be a shame since they're color coordinated and everything.
---
The IZIP E3 Path Electric Bike sells for $1699 US.
Read the full, non-paranoid review of the IZIP E3 Path Electric Bike on Electric Bike Report.