I was introduced to Vaude when I was looking for a rack-top bag that I could use for my mountain bike as well as my folding bike. Vaude bags are German-made, with many well-thought-out details for commuting or touring.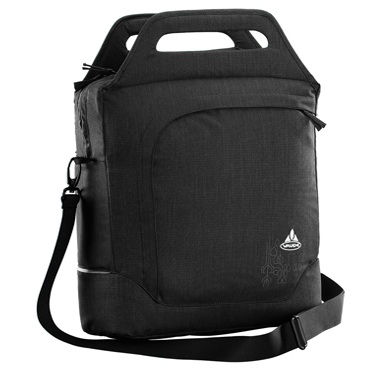 Eva's Office  and Eva's Shopper are commuter rear panniers  made from recycled materials. Each comes with a rain cover and removable shoulder strap. Both use Vaude's QMR rack attachment system, which is concealed behind a zippered flap on the pannier until needed. Eva's Office has a built-in laptop sleeve and pockets for office supplies. Eva's Shopper is both a bike pannier and a shoulder bag.
Eva's Office and Eva's Shopper are on sale now at BikeBagShop.com, along with other Vaude Panniers, Handlebar Bags, and  Seatpost Mounted Bags at prices up to 35% off.