Earlier last week I posted some info about the Surly Steamroller. I then received a great question asking what a "fixed gear" is.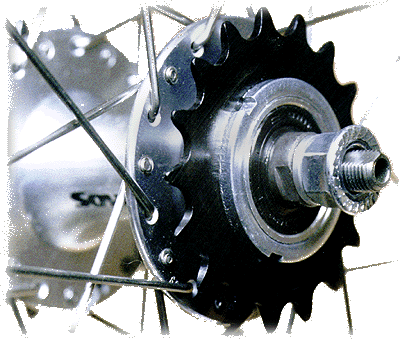 Here at commutebybike.com we're the type of folk that likes to make sure everyone has the correct info. So here's the definition: "Fixie is short for "fixed gear," meaning the rear wheel and the pedals are connected through a single gear anchored to the rear wheel.
Unlike standard road bikes, there is no way to coast, there is only one gear and brakes are optional.
Simply put, when the wheels are moving, the rider's legs are moving."
Courtesy of: Jim Wirtanen
You can find more information about Fixed Gear Bikes from Sheldon "Coasting Is A Pernicious Habit" Brown, HERE.
Sheldon even shows you how to easily convert your own bikes to a nice Fixie. Go on…check him out!